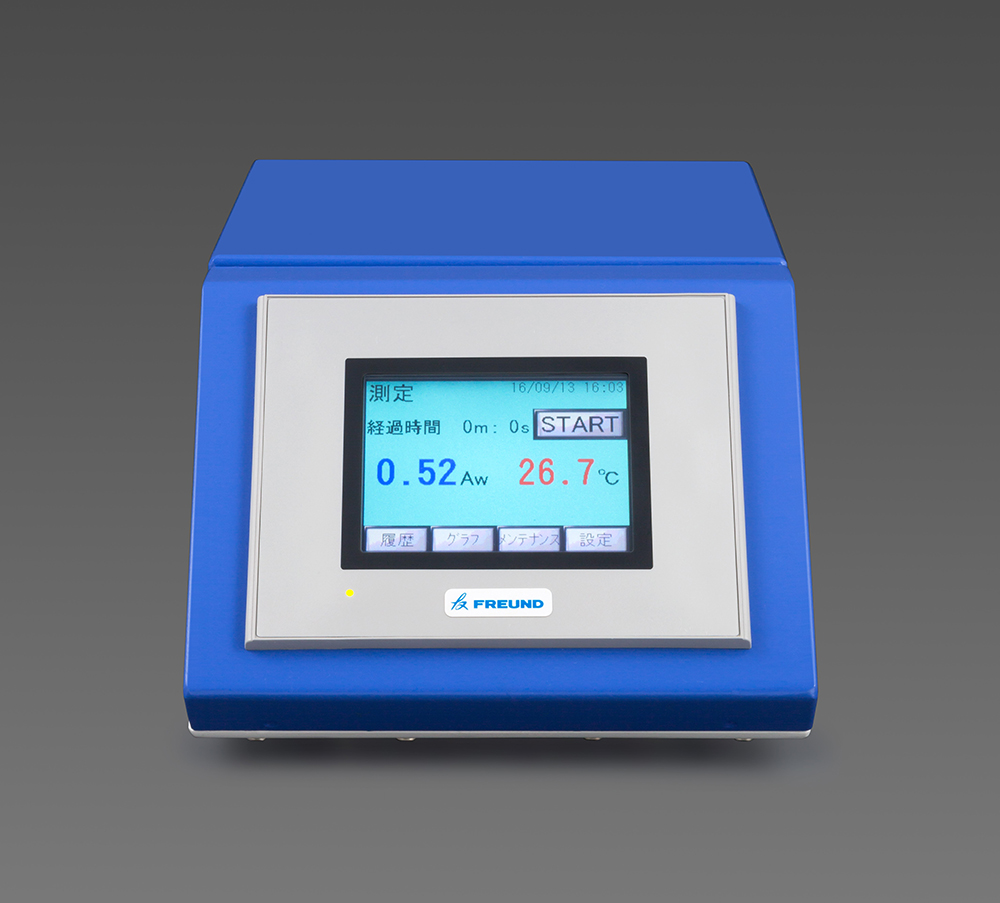 Product: Water Activity Meter EZ-200 Freund
The EZ-200 is the latest water activity meter of Freund Corporation, which is being imported and provided by GK Finechem Vietnam Company Limited at Vietnam market.
Strengths:
Easy, speedy, accurate and made-in-Japan quality!

Water activity is closely related to food quality.

EZ-200 is a device that measures this water activity easily and accurately.

The measurement time is reduced 30% compared to a previous model, and the operability is improved now including a touch panel.

Please feel free to utilize the high accuracy functions for better quality management.
Features:
Accurate measurement with a sensor less susceptible to alcohol

Easy replacement and calibration of the sensor (tool-free)

Control of sensor deterioration due to acids by placing a sensor protection filter (option)

Device storage of up to 100 measurement data; USB memory available (CSV output)

Made in Japan
=> ​Get more details at: http://www.freund.co.jp/english/lp
Product Specification
Product name
Water Activity Meter
Model
EZ-200
Sensor
Electrical resistance type
Measurement range
0.10~0.98 Aw
Select "Round off","Round down", or "Round up" of the third decimal place to indicate value with two decimal places.
Measurement precision
±0.01 Aw(25℃±0.3℃)
Measurement time
On average 10 min./sample
Calibration
4 points (0.33、0.53、0.75、0.93 Aw) /25℃
Usage environment
15℃~35℃(no condensation)
AC adapter
Input: 100~240V 50-60Hz
Output: DC24V
Main unit rating
DC24V 0.65A
Dimentions
165(W)×130(H)×270(D)mm
Weight
4.3Kg
Accessories
Power adapter, sample containers(5), reagent of saturated salt solution for calibration(4 types)*3, silica gel*4, grease, dispensing spoon, pipette
Options
Sample containers(10 units), Sensor protection filter (10 sheets), Inlet air filter (2 units), Replacement packing (2 units), Grease 50g, Replacement sensor board (1 set)

* Please note that the product specifications are subject change without prior notice.
​
EZ-200 is a device that measures the water activity easily and accurately, applicable for food and feed factory.