GK FINECHEM VIETNAM CO., LTD.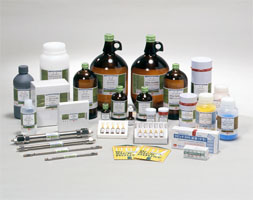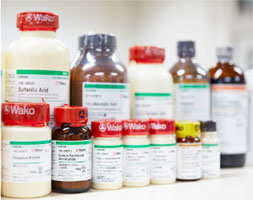 General Introduction
GK Finechem Vietnam Co., Ltd is 100% Foreign Direct Investment, the leader in trading activity about Chemical and Analytical Equipment. In order to meet the various demand of the clients, we are continuously expanding our business scope to diversity our product lines which consists of customized items.,
Our advantages & strengths:
1. Available Goods: All in-stock not only dangerous but also low-temperature chemicals are always kept in suitable storage condition.
2. Stable Delivery Time: All orders of customers are collected by 1-2 freight liners per month.
3. International Commerce: We have many legal licenses for chemicals, especially for the restricted chemicals to handle a wide variety of products. In addition to we are providing analytical instrument and online meters in water treatment.
4. Communication Language: We are pround of the members who are able to speak fluently various language as Vietnamese, Japanese, English, Chinese, Korean to support and serve customers.
5. Japanese Quality: We can provide products and customer-service with quality and standard of a Japanese company
Company Name

GK FINECHEM VIETNAM CO., LTD.

Representative Name

General Director : Mr. Kosaka Kenji

Business Description

Chemical Products Importation and Distribution

Products

1. Reagents (For Analysis, Laboratory)

2. High-Purity Chemical (applied in electronics fields, accurate materials)

3. Industrial basic chemicals (Hydrochloric acid, Sodium Hydroxide,...)

4. Plating Chemicals, Paiting Chemicals, Printing Ink Chemicals,...

5. Industrial Solvents (IPA, MIBK, MEK, Acetone, Toluene, Methanol,...)

6. Analytical instruments, Process analyzers, Environmental analyzers (TOA-DKK Corporation)

7. Laboratory instruments, Measurement Equipment, Consummable Parts

8. Water Activity Meter EZ-200 (Freund Corporation)

9. Test Package for Refrigeration

10. Surface polishing machine and polishing materials (TIPTON)

11. Etching Materials, Sand blasting for mold

Address

Hanoi Head Office:

Unit 702, 7th Floor, MD Complex Tower, 68 Nguyen Co Thach, Cau Dien Commune, Nam Tu Liem District, Ha Noi City

HCM Representative Office:

8th Floor, TCI Building, No. 9 Nguyen Huu Canh Street, Ward. 19, Binh Thanh District, Ho Chi Minh City

Tell

+84-24-3959-0214

Fax

+84-24-3959-0215

Website
Establish Date

September, 2010

Capital Fund

USD 1,400,000

Parent Company

GK FINECHEM CO., LTD.

70 Moo 5 King Kaew Road, Racha Thewa, Bang Phli
Samut Prakarn 10540, Thailand

Tel :+66-2361-8873 / Fax : +66-2361-8878

Shareholder

GK FINECHEM CO., LTD.

Employee

32 people (As of Jan, 2021)

Group Company

GOSHU KOHSAN CO., LTD.

GK PROTECHNO CO., LTD.

GOSHU TECHNO SERVICE CO., LTD.

KURITA-GK CHEMICAL CO., LTD.

GOSHU KASEI CO., LTD.

GOSHU KOHSAN (VIETNAM) CO., LTD.

Main Suppliers

KANTO CHEMICAL CO., INC.

FUJIFILM Wako Pure Chemical Corporation

DKK-TOA Corporation

Meltex Asia (Thailand) Co., Ltd

ISHIHARA CHEMICAL CO., LTD

AS ONE Corporation

FREUND Corporation

TIPTON Corporation